The Single BIGGEST Mistake VIRTUAL ASSISTANTS are making that is KILLING their business!
Disclosure: There are some affiliate links below, which simply means if you purchase I receive small compensation to keep this blog running.
Today, with the growing presence of the internet, countless successful businesses are operating online. With that comes HUGE income potential for Virtual Assistants (VAs). The endless opportunities for Virtual Assistants are popping up everywhere, which is EXACTLY how I discovered the single biggest mistake MOST Virtual Assistants are making.
When I started my blog it was overwhelming; despite being a passionate writer I am terrible at graphics and know little about social media. Nonetheless, I knew graphics and social media were imperative to my success so I needed to hire a VA. Not only am I terrible at graphics and social media, I constantly felt like I was stretched thin on time (full time career and mommy here). Desperate for HELP I went on a virtual treasure hunt seeking my own VA, and, frankly, I was willing to pay a respectable amount of money for the help.
Problem: I couldn't FIND YOU!
LIKE ME ON FACEBOOK!
START PINNING WITH ME ON PINTEREST!
CHECK ME OUT ON INSTAGRAM!
JOIN MY BLOGGER FACEBOOK GROUP!
EVEN BIGGER PROBLEM: BUSINESSES ARE READY TO PAY YOU BIG MONEY AND CAN'T FIND YOU!
Not kidding, I couldn't find ready-to-work VA's anywhere. I could find a million ways to become a VA (thanks, Pinterest), I could find Facebook support groups FOR VAs, and there were a handful who'd made cute listings on Etsy, but few that were ready to be hired (or that I felt confident giving work to). When I reached out to the VAs that were members of a Facebook support group, I found that SO many had paid to take VA training (or had a college degree and mounds of experience already), had incredible skill-sets and talent, but were feeling "stuck"; they simply didn't know what their next step was or how to promote their new business.
This forced me to go on a pursuit to figure out how VAs can market themselves, and I knew down the line it would come in handy for my own growth! Win/Win.
This is when I discovered most Virtual Assistants DON'T have a website, "landing page", or "sales funnel" to market themselves. Say WHAT?
—>> How can a VA make themselves known if they don't have a way to put themselves out there? <<—
See, I'm one that believes that investing in your business (if you don't treat it like a business it won't become one) upfront will catapult your growth, following and income potential. Upfront investment in a business doesn't have to be expensive, but a little bit shows your customers you're serious about what you offer them and that you KNOW you have value. (see how I invested in my blog here)
A VA must have a website or sales page to make the services they provide KNOWN and easy to find.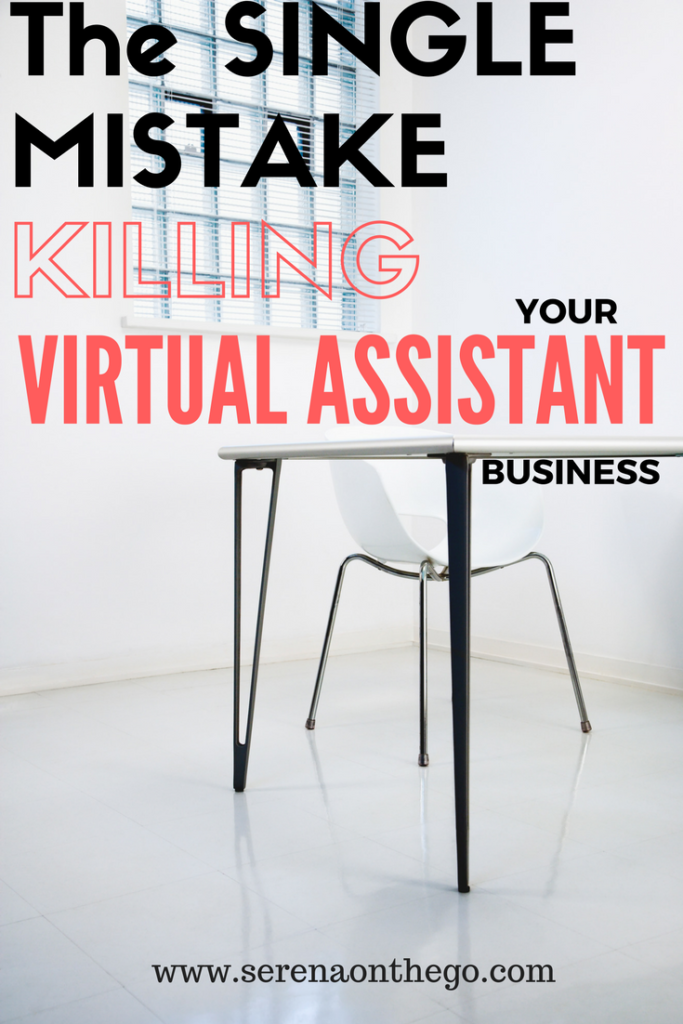 If you're really serious about your business you MUST have a website or landing page. When you create a website or landing page it becomes an invaluable marketing strategy to get customers to your website, it offers incentives (to keep them away from your competitor), and creates a clear "call to action" that converts treasure hunters to paying customers! Isn't this what you want?
—>>> YOU HAVE TO INVEST IN YOUR BUSINESS <<<—
Creating a website can be expensive and challenging for someone like ME with no tech skills. Worry no more. I found this incredible, local (hey! hey!) company called Click Funnels that does exactly this, and they've made it painlessly simple for a beginner. Essentially, it's an all-in-one solution to sell your service or product (ANY product!).
Click Funnels has a drag and drop customization platform with beautiful "themes" (aka visual design) that allows you to simply build a page that "funnels" sales to your provided services or product! Basically, it gives you awesome looking pages to drive customers with little "Tech" knowledge needed. It includes e-mail integrations and you can track conversions (where your customers came from and if they are sticking around). Tracking where your customers came from is cool because you can target them (for example: if they are coming from Facebook, spend more time on FaceBook, etc.)
I'm all about trying out a product before I spend my money on it, so I happen to like Click Funnels even more because they offer a no-risk 14 day free trial and NO CONTRACTS (my style!).
Huffington Post called it one of 15 best post-launch tools to grow your start-up. Entreprenuer Magazine named it one of 9 business tools for working smarter instead of harder! I'm ALL about working smarter!
There is no risk in doing the 14-day free trial period so you can find out for yourself if the product is worth it, or if it helps build your business! Don't like it, just cancel.
Well, there you have it. The Single BIGGEST Mistake VIRTUAL ASSISTANTS are making that is KILLING their business!
Now….go try it out, make yourself KNOWN, and best of all, make MONEY, ya'll!!
-Serena
Drive more traffic to your online store using performance based marketing.
What's stopping you from your dreams?
Grab your FREE copy of "Perfecting Pinnable Images" COURSE NOW!