No Worries, THERE ARE PLENTY OF WAYS TO EARN MILES AND POINTS WITHOUT CREDIT CARDS or FLYING!
Credit cards will ALWAYS be the most lucrative way to earn miles and points, however, It's perfectly okay if you're not keen on the idea of using credit cards to earn FREE TRAVEL, or if you don't fly enough to earn enough points or miles to fly free! Lucky for you, there are plenty of other ways other ways to earn miles and points without stepping foot on a plane or applying for credit cards. These are ways that I consider "low hanging fruit"….they are so close and hardly anyone picks them.
TIP: When using the ways below always ensure you link your your loyalty numbers so your miles and points earned get credited to YOUR account! (if you haven't signed up for airline and hotel loyalty programs yet you can find a quick list here)
Shopping Portals:
Most airlines have what is known as "Loyalty Program Shopping portals", these are online "malls" that you can shop directly though to earn points and miles! All have name brand stores and services! Keep an eye on these programs through your e-mails because they will often send HUGE promotions (example: earn 11 points for every $1 spent)
Dining Clubs:
Airline Dining Club programs are a SUPER easy way to earn bonus points (I do frequently!) since all you have to do is sign up and link a credit card (ANY credit card, not the specific airline). You'll automatically receive rewards when you use your registered credit card at eligible restaurants listed in each program. It's so simple to do a zip code search, make a list of the restaurants in your area and try to chose them as your dining out options! 3-5 days after dining you'll get an e-mail confirming the points were earned and added to your loyalty program account!
NOTE: You cannot have the same credit card linked to all these programs (they are run through the same company), however, you CAN link different cards to each.
Surveys:
Take surveys: This can be an okay option for those who have extra time on their hands, for me personally…..meh. When I first started my travel hacking hobby I put some hours into survey taking and the pay off simply wasn't worth it. You chose. I just like to put the information out there.
Booking Hotel Rooms:
Rocketmiles is a hotel room booking engine that partners with airlines to award points and miles. Always make sure to price compare because I've found some great deals and NOT so great deals through Rocketmiles. Even if you don't need to book a hotel room anytime soon I highly recommend signing up and getting their e-mails like the one I received below; they often send some promotions I can't turn down. This can also be a great way to "top off" airline miles and points account (for example: you have a goal trip in mind that needs 25k miles or points and you have 22k)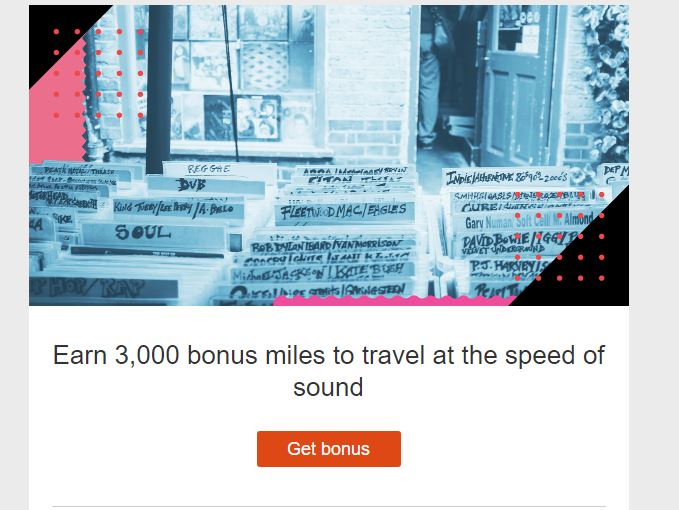 There are thousands more ways to earn miles and points! I'll be adding to this section frequently!
Happy Traveling,
START PINNING WITH ME ON PINTEREST!
JOIN MY BLOGGER FACEBOOK GROUP!
-Serena
What's stopping you from your dreams?
Grab your FREE copy of "Perfecting Pinnable Images" COURSE NOW!