Every year in December my best girlfriend and I take a much-needed-ladies-only-kid-free-trip (that was a mouthful, and I'm the luckiest friend in the world). This year it was decided we were going to scratch a trip off her "bucket list" and hit a tropical beach. Since I've been to Cancun, Mexico (read about my sister's wedding planning & Moon Palace Resort Spa review) I knew the warm turquoise water and all-inclusive luxury (we're staying at the Hyatt Zilara 4 nights FREE) created the perfect place to take her!
Can you believe FREE TRAVEL allows me to take an annual trip with my best friend!!!!!!??? Pinching myself!
2 One Way Tickets from Cancun, Mexico to Seattle
Total Cost: 25k British Avios Points & $90 (International Airport Fees)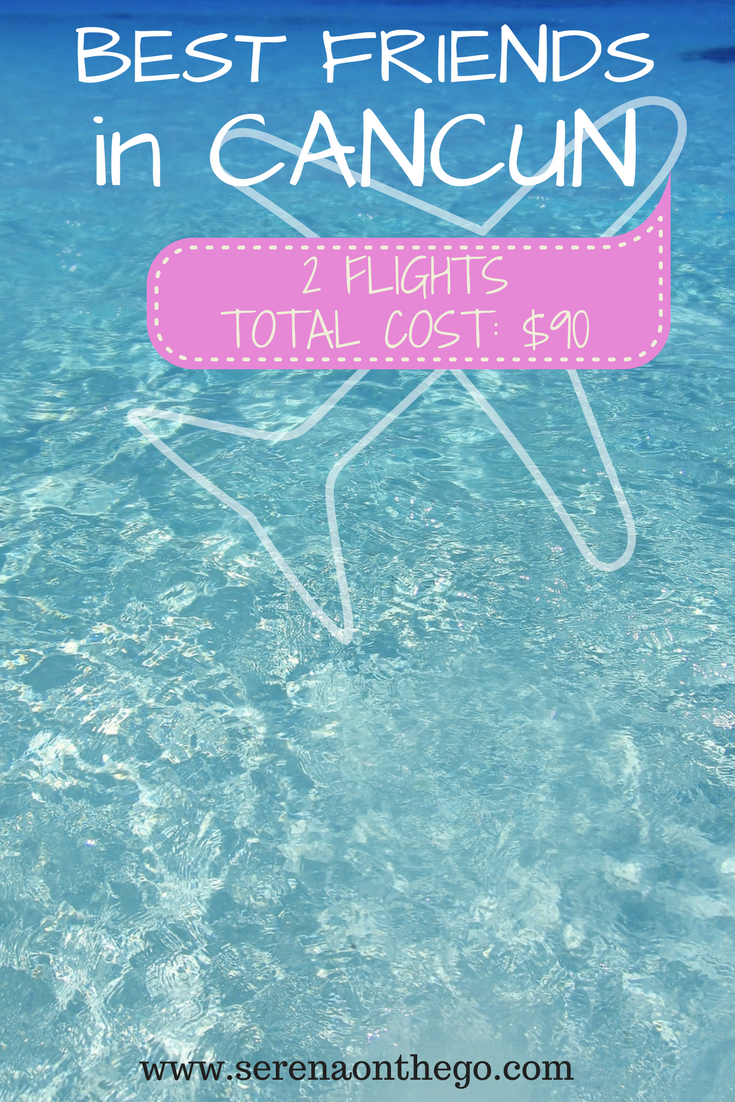 LIKE ME ON FACEBOOK!
START PINNING WITH ME ON PINTEREST!
CHECK ME OUT ON INSTAGRAM!
JOIN MY BLOGGER FACEBOOK GROUP!
We've previously had incredible, silly, memorable get-aways in Las Vegas and San Diego! I'm super excited to hear where she chooses for our next annual escape!
Similar to my family's trip to Maui for $33, I maneuvered (manipulated, hacked, utilized….it's all good!) airline partnerships to take advantage of lower cost award redemption (haven't learned about this yet? Start here!). This time I used British Airways Avios points to book flights on Alaska Airlines.
Here's why: Alaska Airlines is a partner of British Airlines. Any partner airline can book award tickets for another airline; the airline you use to BOOK your tickets charges THEIR own award "price" (miles or points), despite the fact you are not flying on their airline. (read this 3-10 times over again….I know it can be confusing!)
I first looked on Alaska Airlines website (or American Airlines website since they are also a partner) for available seats and flight times, then called British Airlines to book the tickets. (As of now Alaska Airlines award seats cannot be booked online through British Airlines website, you have to call British Airlines at 1-800-452-1201).
British Airlines has a distance based award chart (Short & non-stop flights are SO valuable), so you only pay the miles for the distance traveled (per segment).
If I had booked these same tickets through Alaska Airlines directly, they would have charged $645.72 cash or 35k miles! YIKES!
I saved $554.00 and 10k miles!
Here's the proof for a pleasing comparison (that always reminds me why "hacking" is SO worth it):


Note: These are one-way only because I didn't like the flight time options on the WAY TO Cancun. I couldn't pass up the non-stop flights and great flight times that were available on the return tickets so I bought them. Now, I'll wait until discount airlines (ie. Southwest, Virgin, Jet Blue) calendars become available (9 months out) and book our 1 way tickets TO Cancun for cheap (or, use miles!)
Another Note: The high price of $90 is for International taxes, sorry, can't get out of paying them.
Once our flights were booked with British Airlines I logged into my Alaska Airlines account under "My Trips "to ensure everything went smoothly….it did!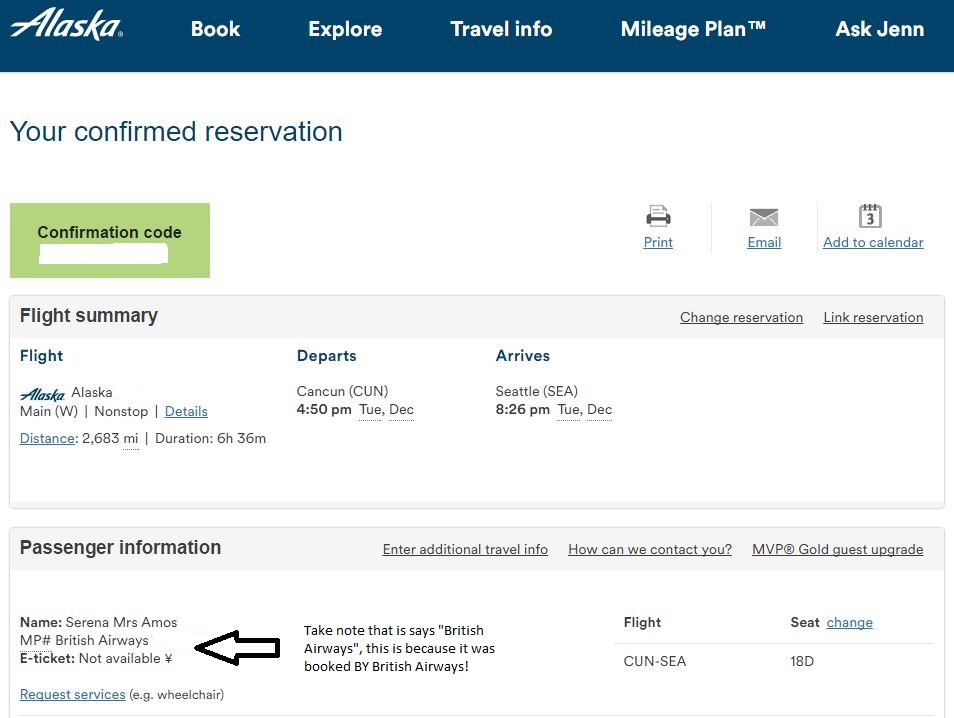 By transferring your points to partners you gain flexibility and MORE reward!
Have you seen that we are staying at the All Inclusive, Kid Free, Beachfront Hyatt Zilara for FREE!?
Have you seen other places I've airline hacked?
Have YOU learned to fly free?
Have you wondered how I can afford to travel so much?
Adios, Amigas! Please share your travel success and booking stories with me!
-Serena
SaveSave
What's stopping you from your dreams?
Grab your FREE copy of "Perfecting Pinnable Images" COURSE NOW!