I earned over $480 in my first month of blogging!  Then, in my 2nd, 3rd and 4th month I was up to $1600 in earned income! Never in a million years did I think I had the talent or skills to have a successful blog (over 6000 page views in my first 2 weeks live!).  Let me tell you, I definitely didn't believe that regular gals like me are earning full time incomes through blogging.  I've also found that so many amazing, talented, strong women don't think they have it "in them" to author or design a blog.   I'm here to tell you: Blogging is for everyone! (Hint:  There's huge income potential!)
LIKE ME ON FACEBOOK!
START PINNING WITH ME ON PINTEREST!
CHECK ME OUT ON INSTAGRAM!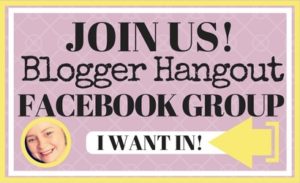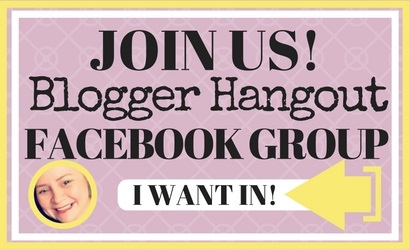 Disclosure: There are some affiliate links below, if you purchase I receive small compensation.  
If you're already blogging and you're not earning money through affiliate marketing, then you are leaving money on the table.
Start a blog RIGHT from the start! FREE Blogging Course!
Enter your name & e-mail to get immediate access!
Here's how I got started! 
I'm a travel addict that uses airline miles & points to fly free. When I started sharing my free flight and travel stories casually to friends, church buddies, and on social media the word was getting out quickly; I found myself bombarded with others wanting to learn how I could afford to travel so much.  At first I was printing cheesy brochures to hand out to anyone who asked…that's when I decided, "hey, I might be able to do this blogging thing!" as a way to teach other's how I was flying free!  I really just wanted a place to write my free travel information, and there you have it; Serena on the GO was born.
Blogging has come a LONG way.  You can literally have NO tech skills (ME!) and figure all this stuff out. Ironically, I'm married to a computer engineer who doesn't have the slightest clue about blogging!  Everything you see on my blog has been created by me, a non-techie. WordPress (my blogging platform preference) makes creating and maintaining a blog do-able for literally everyone.  A blog can be started for SO cheap (I'm talking cheap, cheap, as in $3.95 a month, cheap)
Whether you bake cookies, sell a product, raise horses, want to make a few dollars to stay home with the babies, blogging is for you; don't keep all that awesomeness to yourself! Even if you're not ready to start a blog now you're more than welcome to
join my blogging Facebook Group
to learn, hang out, observe and see how supportive the blogging community is!
Here's the EXACT steps I took to create "Serena on the GO": 
Pick a cool domain name (aka, the name of your blog). I picked "Serena on the GO" after much thought; my blog started out about my free travel and flight adventures but I didn't want to limit myself to only talking about that (and thank goodness I didn't because I soon found out I didn't want to write about travel at all!) I wanted to mentor and share some of my personal struggles (I'm a woman afterall).  Don't pick a domain name that is difficult to share by word of mouth…you want someone to remember where to go to find you.  For example, if you share your blog verbally with the bank teller you don't want her to forget what you told her your blog name is.  Keep it simple, yet inviting and modern!
Start a blog on WordPress (it's free)  Now, you'll want to ensure you are NOT using the .com, you'll want to use .org in order to monetize and control your blog content.  Also, having a blog on worpress.ORG gives you much more design freedom, availability to change things to be exactly the way you want them!
Use Bluehost to "host" your blog (I signed up for the 12 month hosting plan, it was super affordable, saved me money, got a FREE domain name, and I mentally set myself up for long term success knowing I'm paid a year in advance. Right now Bluehost is running a $3.95 a month SALE!
Invest in your new business by taking the course Making Sense of Affiliate Marketing!  I hesitated spending money when I was a brand new blogger and hadn't made any income, but oh my gosh, I'm so glad I did.  Within 3 weeks of paying for this course and implementing the information in it my blog income PAID FOR THE COURSE 2x over!
If you're asking yourself
"what is hosting and why do I need it"
, let me tell you the basics that helped me, without getting complicated.
If, down the line you ever want to monetize (make money) off your blog it will be a challenge if you are not self-hosted (this is what Bluehost does for you).  Also, a blog that is not self-hosted doesn't appear professional. Why spend precious time writing just to have no readers, right?  Do yourself a favor and have your site hosted through Bluehost (so glad someone taught me this!)
Install WordPress on your Bluehost
This part intimidated me, but it's honestly not tough at all if you follow these steps.  Thankfully, Bluehost makes it very easy for beginners like me to create a WordPress blog, and I can't say enough about how awesome WordPress is (the options are endless…I'm having a blast playing around in it and learning new things).
Go to your cPanel (link to it came in your welcome e-mail from Bluehost)
Go to the link that says "One Click Install" and click on the WordPress icon on the next page located under "Blogs."
Click "Start". Install will begin now.
This is where you'll need to tell Bluehost which domain you want to use. Use the dropdown menu to select the domain you want to use.
Under "Advanced Options" choose your username and password for your WordPress website. Choose wisely and make sure you write it down.
Click "Install Now."
BOOM!  YOU are now a rockstar, kick-butt blogger!  Welcome fellow blogger!
Before you move on join my blogging Facebook Group! 
Now that you're a blogger I bet you're wondering how you can make money? 
In my first couple of weeks blogging I researched everything I could find!  Over and over again I kept hearing from other bloggers about a course that pieced together everything I needed to know about HOW to make money blogging through affiliate marketing. Until recently I had NO idea you could make money blogging, in fact, I only had the intention of blogging to share my free travel secrets.  Once I learned I could actually make $ I went all out. I took a course called Making Sense of Affiliate Marketing and it was mind blowing! It gave me the extra boost of information needed to reach my dreams of retiring by 40. The author of this course makes $90,000 a MONTH (yes, I said a MONTH) through her blog.  You gals, that is almost a MILLION dollars a year.  Can't make this stuff up. She's real. I know she's real because she answers my e-mails personally and comments on my FB posts (Gah!). I literally stayed up until 3am reading and soaking it in….it was that good.
Here's what Kelan and Brittany from The Savvy Couple had to say after taking the chance on it:
"If you have any aspirations of becoming a full-time blogger making money from home this course is an absolute must! We should have taken this course before even starting our blog to get a good foundation on how to actually make money blogging. We highly recommend this course for anyone looking to make money blogging"    -The Savvy Couple
Next, this is how you get your blog to look pretty! 
Here's the fun part.  WordPress has what's called "themes".  This is where you select the look (visual) of your blog. I use a theme I purchased off Etsy from Studio Mommy, she was amazing, set it up for me, and I thought it was well worth the $45 to make my blog look feminine and inviting. I'd work with her again in a heartbeat (and since have!)
My theme runs off a framework called Genesis (I'm not going into that detail here, no way, no how, I want you to remain sane for now), bottom line is you can also buy themes directly through them and they have a lot of beautiful selections. (my Genesis framework was already built in by Studio Mommy).   Studio Press is another theme company who works on Genesis frames and does gorgeous work.

Elegant Themes also make beautiful, user friendly themes that are mobile responsive (able to view on phones, tablets, etc.)


Here's a great site if you're seeking a feminine blog look!

My logo was created by Bellberry Lane on ETSY.  She does gorgeous, hand created work. The only other thing I outsourced was some of my Pinterest friendly photos; they were made by Gui Sales Design, also found on ETSY.
What about having e-mail subscribers?
When I was learning how to start my blog I read a lot of "tips" from other bloggers.  One of the things I read repeatedly was to start e-mail collecting (of your readers) from Day 1. You'll want subscribers, these are people who have visited your blog, love it and want more from you!  As you grow in your blogging journey you'll want your readers contact so that you can market to them and provide them with information. There are many free and paid mail subscription and marketing services out there (like
Aweber
), but I heard a ton of great stuff about
ConvertKit
(and it seems most well-known bloggers use it) so that's who I decided to use.  So far, so good.
I LOVE ConvertKit and find it's simple to use!  This is the e-program I use to collect names & e-mails of my readers so that I can stay in contact with them, send them fun freebies, let them know about my up-coming courses and more!  Also, ConvertKit is how bloggers get those awesome "boxes" on their sites to have you in put your name & e-mail!
I'm going to keep it that simple for now.  See, painless.  Starting a blog can literally be done for SO cheap. 
I'll wrap it up to keep it simple!  
Pick your awesome domain name
Start a blog on WordPress
Host on BluePress
Install WordPress on your Bluehost
Choose a theme and have a BLAST with your new blog! 
Start a blog RIGHT from the start! FREE Blogging Course!
Enter your name & e-mail to get immediate access!
Optional: Earn money by creating a sales page or website!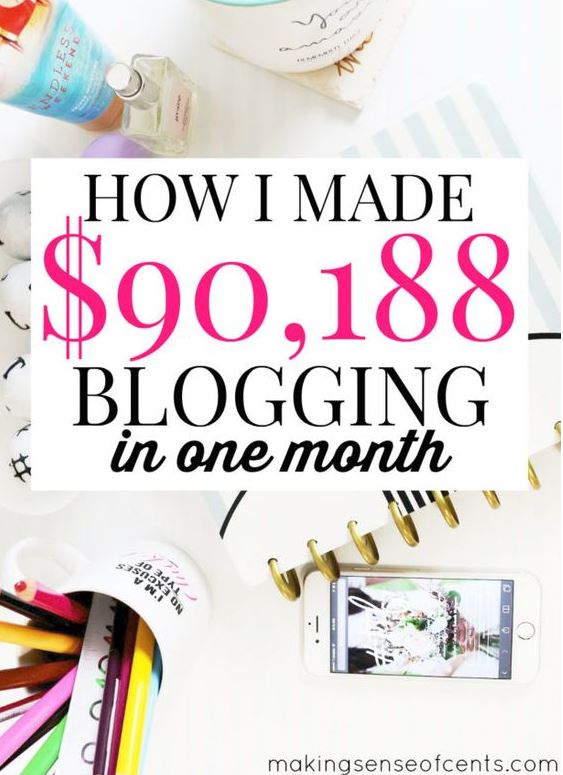 Once you've learned about affiliate marketing you are ready to implement ads to your blog! Below is a list of networks I belong to and use on my blog to earn money.
Happy Blogging!
Have you had a look at some of my most recent posts? How about how I plan to retire by 40? Or how I'm quitting my high paying career to do what I LOVE!
-Serena
P.S.  Don't forget to join my blogging Facebook Group!
LIKE ME ON FACEBOOK!
START PINNING WITH ME ON PINTEREST!
CHECK ME OUT ON INSTAGRAM!
JOIN MY BLOGGER FACEBOOK GROUP!
What's stopping you from your dreams?
Grab your FREE copy of "Perfecting Pinnable Images" COURSE NOW!