Sadly, I hear far too many times that travel is for "people with money", or "it's not in the budget". WRONG. FORGET THAT. KNOCK THAT OFF! It's simply NOT TRUE!
For starters, let's get the most heard travel MYTHS out of the way:
You have to be a frequent flyer to fly free    
Free flying is complicated    
Flying is expensive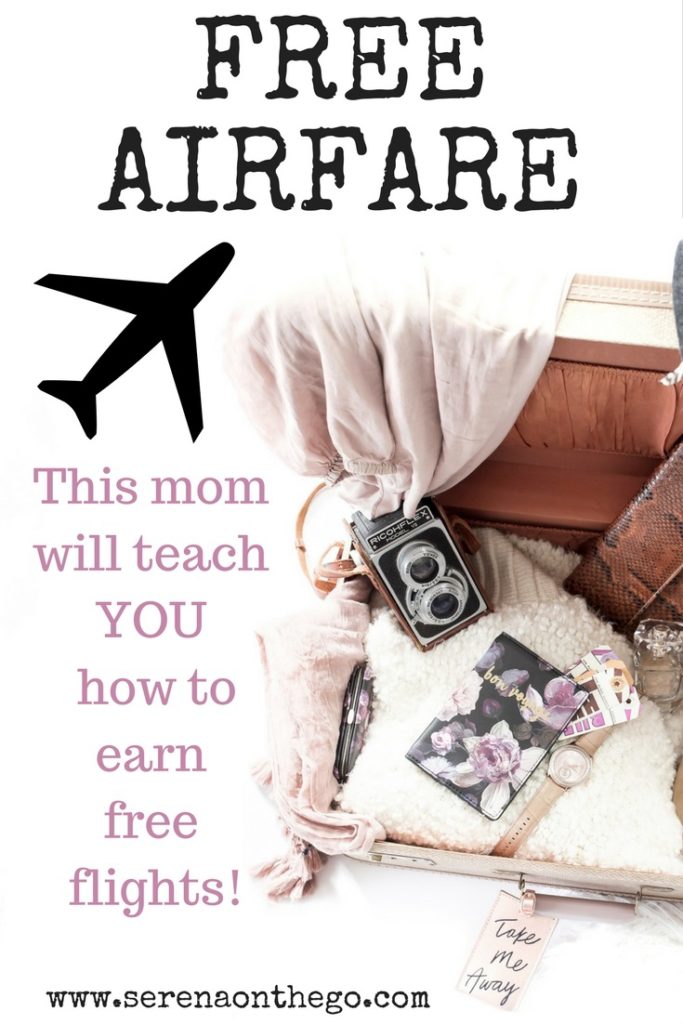 **If you breathe and blink, travel is in YOUR budget**
Disclosure: There are affiliate links below, which means if you purchase I receive small compensation to keep this blog running
My love of travel started when I lived in Germany, and then accelerated shortly after marrying my travel-obsessed, spontaneous husband!   For years we limited our travel, or spent excessive amounts of money because we didn't know any other way (and I'm guessing you don't know any other way either….no worries, I got you covered!).
Truth is, I thought "travel hacking" (aka miles and points collecting) was only for business men dressed in pressed suits who spent half their lives on airplanes while sipping whiskey in First Class. (yes, I have a vivid imagination!)
Then I stumbled upon the "secrets" and "tricks" of cheap and free travel and jumped in head first (never looking back).   If you knew me in person, you would know I am perpetually sharing my travel stories to anyone who will listen; through this passionate spreading of information, I discovered 3 things:
Most "everyday" people are not traveling more than once every 5-10 years
Many are intimidated by the cost of travel and airfare
Travel blogs are male dominated and incredibly intimidating!
This blog is my way of "paying forward" the knowledge I've accumulated, tested, tried and succeeded at!   It is my way of giving back!  My dream is to get a few more "everyday folks" like me started on their traveling journeys without breaking the bank!
While this blog won't teach you everything there is to know about travel hacking (that's not my intention), it will hopefully guide you to your next FREE vacation!  Here's a look at some of my most recent flight & hotel deals:
There are many ways to earn free travel, however, to save your insanity, I'm going to keep things simple and start with the most basic, easy to understand ways!
Here's How I do it:
Mostly, credit cards.  The right credit cards are your FREE travel goldmine!
Don't run!  Come back! Let me tell you why!
I HATE DEBT
DEBT IS GROSS
I AM NOT IN DEBT
BUDGETING IS MY FRIEND
I SIMPLY USE CREDIT CARDS IN REPLACE OF DEBIT CARDS AND PAY THEM OFF EVERY MONTH WITHOUT FAIL. I do NOT overspend more than I can pay in a month and I do not spend more than I would if I were just using a debit card.  This is effortlessly the most lucrative way to earn miles and points.
Credit Cards are not a bad thing; in fact, credit cards used smart can be the single best reward you give yourself and your family.  Why? Because of the FREE travel they offer!
Let's get the most heard credit card MYTHS out of the way:
Credit cards ruin your credit rating       
Credit cards = Debt        
I don't purchase enough to make it worth using credit cards 
Credit card companies rely on people who carry balances, who pay fees & Interest, who shop over their budget (don't do this!), who don't make their payments on time, and who DON'T use the travel reward opportunities available to them.
This doesn't have to be YOU!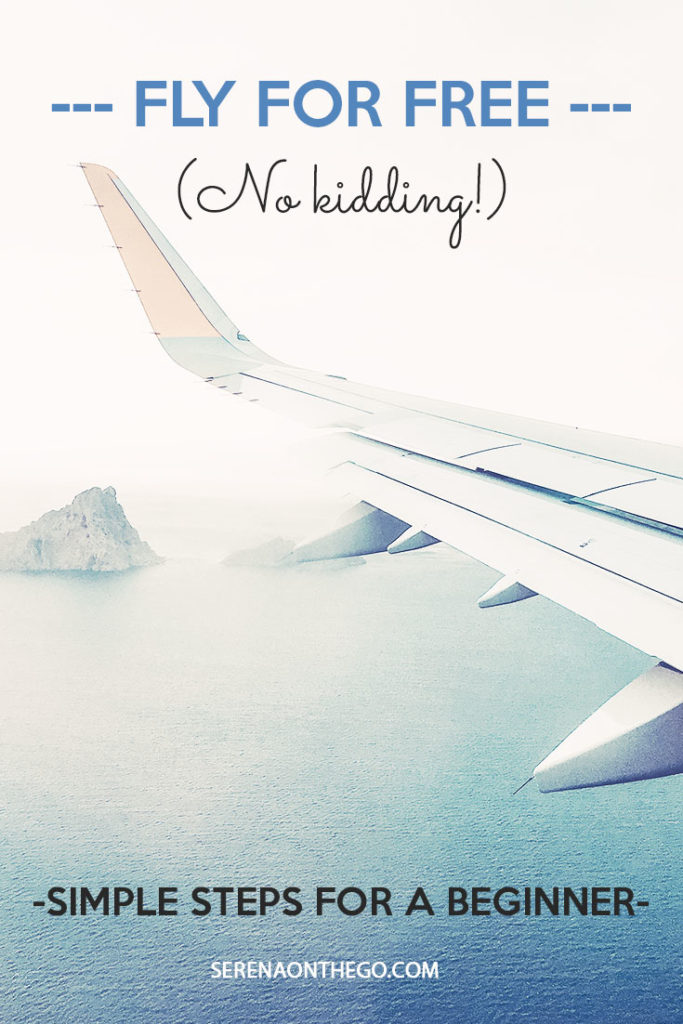 "An estimated 77% of credit card users FORFEIT their earned points and miles; this is over $1 BILLION dollars of FREE travel left unused annually"
Using credit cards (and other ways to earn travel without credit cards) to obtain free travel is what is known as TRAVEL HACKING.  Travel hacking is the ability to use the rewards (through huge sign-up bonuses and everyday spending) you've earned to "maneuver" airline partnerships and alliances in your favor.
Related: See how my family went to Maui for $33
(AND in just 6 months I've "banked" enough points to make this same trip 4 times over…that's 12 roundtrip flights for ONLY the cost of TAXES!)
"Two-thirds of Americans collect reward miles and points for travel, but don't know how many miles they have, or how to use them"
I've broke down the BASIC steps for YOU!
Know your credit worthiness (Check your credit for FREE)
Sign up for airline and hotel loyalty programs (Here's a list for starters)
Apply for a reward credit card (Not just any credit card, see MY must haves)
Meet the required minimum spending (Ways to meet minimum spending)
Set a travel goal (see where I've gone)
Use points earned to travel (See how I've used them)
Get to know your airline partners! THIS is free travel GOLD (I've listed them here)
SUBSCRIBE to THIS blog for more tips and tricks!
Happy FRUGAL and FREE traveling, Friends!
Have you had a look at some of my most recent FREE flights? How about how I plan to retire by 40? Or how I'm quitting my high paying career to do what I LOVE!
-Serena
START PINNING WITH ME ON PINTEREST!
JOIN MY BLOGGER FACEBOOK GROUP!
IS YOUR BLOG PINNABLE?
Let me send you a FREE short course on making PINNABLE images!
This simple course will boost your blog traffic!
Pinterest drove over 25,000 views to my blog in just 4 MONTHS!