I'm often asked what services I used to make my blog, or what companies I use to travel.  So, although they are sprinkled throughout my site, I've compiled a list of MY favorites for you!
LIKE ME ON FACEBOOK!
START PINNING WITH ME ON PINTEREST!
CHECK ME OUT ON INSTAGRAM!
JOIN MY BLOGGER FACEBOOK GROUP!
Disclosure: There are some affiliate links below, which simply means if you purchase them I receive small compensation to keep this blog running.  
BLOGGING & VIRTUAL ASSISTANT RECOMMENDATIONS
Grammarly:  Grammarly is a FREE grammar checker that keeps you on your writing-toes!  You can add it to Google Chrome; it eliminates spelling and grammar errors and helps make your writing clear and mistake free.  It will also use your mistake to teach you how to become a better writer.
BlueHost:  I use Bluehost to "host" my blog. I signed up for the 36 month hosting plan; it was super affordable, saved me money, got a FREE domain name, and I mentally set myself up for long term success knowing I'm paid 36 months in advance.  Related: How to Start a Money Making Blog 
ConvertKit: ConvertKit is my e-mail service provider.  Your e-mail list is your biggest marketing asset for your blog. This is how I track my blog subscribers and keep in communication with them.  ConvertKit is simple to figure out, and has reporting features that let me know what my readers are interested in.  The simple forms for people to "subscribe" to your blog can be embedded right into your posts.  Aweber is another e-mail capturing & marketing system that comes highly recommended by many bloggers.
Making Sense of Affiliate Marketing: This is the 1st course I invested in and I can't say enough wonderful things about it.  It changed everything I knew about making money online with my blog.  Within 2 months of taking this course and implementing what I learned I made $612 dollars in affiliate income.  The creator, Michelle Schroeder-Gardner from Making Sense of Cents is a blogging genius and makes over $1 MILLION a year through her blog.
BoardBooster: Oh, BoardBooster, my heart.  BoardBooster is a Pinterest scheduling tool that allows you to "set it and forget it".  I have BoardBooster scheduled to release my own pins from my Pinterest boards into Pinterest Group Boards daily, based on the Group Board rules.  BoardBooster gets ALL the credit for 6000 page views while I was unplugged in Maui for 16 days!
Studio Mommy Theme I knew from research that I wanted a blog "theme" that wasn't free. I learned that a paid theme looks professional and provides more freedom to be creative and monetize.  I'm forever thankful that I found Studio Mommy on Etsy; her work is gorgeous and her customer service is banging! If you're ever in need of a theme you should look at her work.
BellBerry Lane Logo So, I actually ended up with 2 different logos that were hand created by Kristin from Bellberry Lane.  When my blog was revolving around travel she had created an adorable travel related logo, then I asked her to change it for me to represent my transition to mentoring and blogging.
Canva Canva is a photo, graphic and text service that makes making pinnable images and post graphics simple.  If you're computer or photograph challenged like me, Canva is perfect.
Become a Pinterest VA Today: Pinterest, without a doubt, is the best free advertising you can have.  Pinterest drives 80% of my blog traffic.  This course was made with bloggers and virtual assistants in mind and will teach you everything you need to know to get Pinterest working for you.
ETSY: Etsy is the place to go when you don't know where to go!  Sounds silly, right.  I was so lucky to find both my logo and theme creator through ETSY.  I just love the personal, intimate, homegrown feeling ETSY has!  It's so personable and there is so much talent to be found!
SendOwl:  SendOwl allows you to sell digital goods online.  It connects with the payment provider so you get paid (more on this below) and it automatically delivers the files to the buyers once payment has completed.  There are lots of benefits to using software for this but the main reasons are:
it automates a laborious manual process
it offers better security than manually delivering files
it offers a better user experience by giving the buyer access to their goods immediately rather than waiting for manual action.
You can post ads and links on your blog by using ShareaSale! They can increase your sales, develop your brand, and generate interest in your site.


Elegant Themes offers gorgeous WordPress Themes for your blog!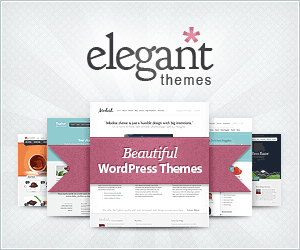 Want a list of 30 Facebook Groups I'm In?
I'd LOVE to send it to YOU!