There are only so many hours in the day (I haven't come to terms with this yet). While you can't add more time to a day, you can increase how much you can accomplish in the time you are given. After all, if you could finish your work day in three hours instead of eight and then have that extra time for your family, wouldn't you?  For starters, you need a clean work space.  Yep, I said it.  Don't get me wrong, I'm fully aware that some of you will try to convince me that you work better in organized "chaos", or that your hoarder tendencies are masked creativity, or that you know exactly where your stapler is in the pile of junk mail; while I appreciate your positive attitude…it's not flying with me!
It's time to take charge of your work space to get the most production from it! Here are five pro tips: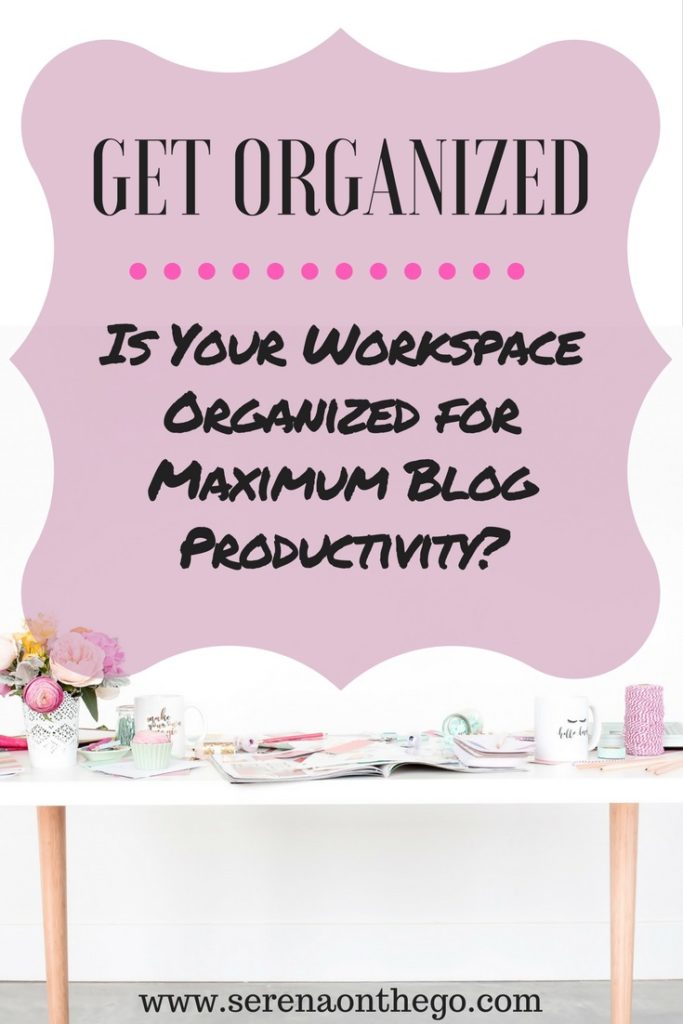 Disclosure: Some links in this post may be affiliate links.
A clean workspace.  Boom.  No back-talk about it. 
Most people thrive when they've got a clean table to work on. In fact, this is a proven statistic.  Scientists at the Labor Department found there is a powerful connection between clean homes and health, and clean work spaces and productivity and focus.  Now, I'm not one to post a bunch of science fluff (it's out there if you want to find it), but there's no denying scattered papers, Post-it notes and day-old cups of coffee can create a background mental-hum of distraction that will keep you from reaching your true potential.
Before some attack me, I know this isn't true for everyone. Some people (especially highly creative types) claim to thrive in a messier work space – a method-to-the-madness approach. While I don't totally agree, it's important to know which one you are and have self awareness of your space.
Ergonomics!
Nothing can halt productivity like a slouchy posture. Not only will creating an ergonomic workspace help promote a healthy spine and wrists, it can also unleash your creativity. You'll want to aim for a seat height where your knees create a right angle. Same with the keyboard height (elbows at a right angle). Your monitor should be positioned so that when you look straight on, you're looking at the top third of the screen.
Sounds crazy, right?  Writing that made me feel like the principal of a grade school.  But, seriously, the way you set yourself up physically to be productive does make an impact on your outcome.
Get your FREE Social Media Weekly Planner!
Stop being busy and get productive! Don't let social media suck you in!
OWN YOUR TIME with this FREE Weekly Social Media Planner!
Get organized. Now. 
Nothing is a greater time suck than frantically looking around your office for that one piece of paper that is nowhere to be found, or, feeling like your computer is a never ending file cabinet of photos, videos, posts, pages, headlines…you know what I'm talking about!  Creating an effective filing system, both in person & online,  can be incredibly helpful to boost productivity. The age-old in- and outboxes are a tried and true method because they work (thank you IKEA for mine!). Whether you're in an office, working from home, working from a coffee shop or an RV, they can streamline your process.  Aim to keep the papers you are actively working on organized near you and then papers you rarely need to look at the furthest from you.
Now's a good time to organize your computer files and images by folder; I did this morning and I already feel lighter and less chaotic!
Related reading:
I'm quitting my $80k+ career for a life of happiness
The heartbreak & happiness of blog un-subscribers
1st quarter blog traffic, income & social media report
20,000 page views in 3 months! Let's talk blog traffic! 
Don't forget to decorate-even if you're not the decorating "type" 
Inspiration can lead to productivity. If your work space, no matter how ergonomic and organized, doesn't inspire you, it can sometimes be hard to churn those blog posts out. You need a space that you're excited and happy to spend time in.  Etsy has adorable, inspirational wall art and hilarious coffee mugs that every blogger needs!
Put inspiration on your walls!  Own your GIRL BOSS mentality! I actually have been known to pick up awesome inspiration items at thrift stores and garage sales! (garage sale junkie here!)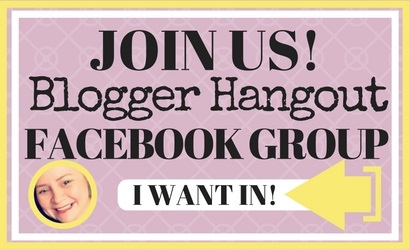 Treat all your senses.
You might not think about this, because who does? You should be engaging all of your senses. Sight, sounds, and even smells can impact how well you can focus and therefore how productive you can be. Positioning your desk near a window is a great way to get a boost of energy; nothing beats a little vitamin D and sunshine….or snow and blue skies!  If that's not possible, investing in some nice lighting to help counteract that harsh florescent glare can do wonders.   I'm a sucker for essential oils!  I'm almost never in my office without peppermint and lemon essential mist in the air!  It's such a "pick me up"!
Also consider putting on some ambient noise, which has been proven to boost productivity. There are free apps like Coffitivity (mimics the sounds of a coffeeshop) you can try. Classical music can also be another great alternative. As for me, you'll find me jamming to 90's country…..I haven't given up my Tim McGraw marriage pipe-dream, and who doesn't sing along to "Yeah way down yonder on the Chattahoochee?"
So, now you know what you really should be doing to get your work space in top shape for productivity!   If this goes against everything you know, now's a good time to break out of your comfort zone!
How's your work space looking?  Share in the comments! 
Serena 
P.S. Have you started your blog yet? It's not too late!
Get your FREE Social Media Weekly Planner!
Stop being busy and get productive! Don't let social media suck you in!
OWN YOUR TIME with this FREE Weekly Social Media Planner!