Travel is necessary for some, a want for others and a dream for the majority.  Do you remember the days of vacation "savings jars" that held dirty pennies and days' end change in hopes that one day you'd have enough saved to take a weekend trip away?  Or, maybe that's still a reality.
It's no surprise that travel can be expensive; as is life, so for most families travel doesn't happen at all, it happens infrequently, or they save for years to be able to enjoy one memorable trip.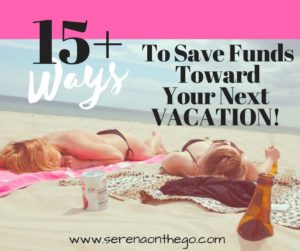 Disclosure: There are affiliate links below, which means if you purchase I receive small compensation to keep this blog running
Between 2016-2018 my family will have traveled to:
Grand Cayman Island
Miami, Fort Lauderdale, Hollywood, Orlando (Disneyworld) and Key West, Florida
Cozumel and Cancun, Mexico
Maui, Hawaii
San Diego and Anaheim (Disneyland), California
Ocho Rios, Jamaica
Wyzata, Minnesota (RIP Prince-visited his estate)
Seattle, Washington
Chicago, Illinois
Tokyo, Japan
Philipsburg, St. Maarten and Charlotte Amalie, St. Thomas, US Virgin Islands
San Juan, Puerto Rico
Berry Islands, Bahamas
Salt Lake City, Utah
Las Vegas, Nevada
Portland and Lincoln City, Oregon
And all over Idaho including McCall, Blackfoot, Sun Valley, and Lava Hot Springs
We are regular people with middle class jobs, kids and bills.  We don't have an exuberant amount of extra money to travel; I'm showing where we have traveled in hopes it will encourage and inspire you to use our money saving methods to get your family traveling!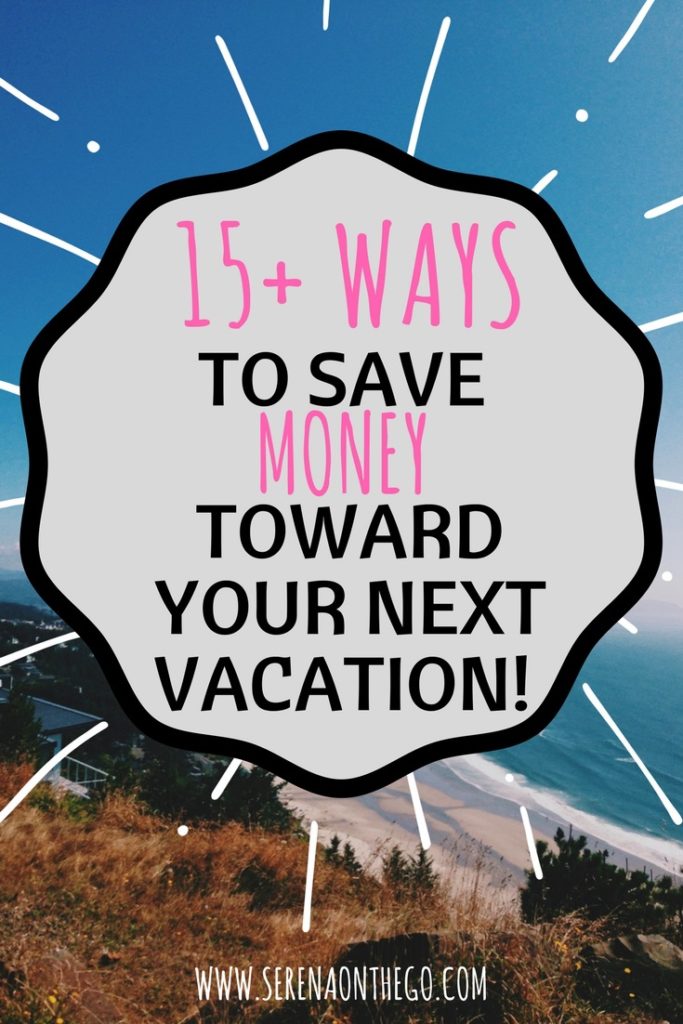 Crushing debt, revolving bills and household expenses always come before travel; however, there are creative ways of reducing debt, lowering costs of services, earning side income, and saving for your next adventure that doesn't involve hoarding pennies in a jar.
Learning how to fly free will reduce your biggest vacation expense.  
By implementing some of the suggestions below you'll be closer to covering hotel, rental car, food, and spending money as well! 
Related reading: See how my family is going to Maui for $33! 
Reduce your student loan payments:
If you're one of the 71% of students who left college with loan debt you're not alone. Student loan debt is a reality for most young and middle-aged adults.  I've seen student loan payments ranging from $300-1200 a month; this is enough to rent an apartment in some areas.  Although I didn't occur loan debt because I was a veteran with GI Bill I had many close friends and family members who did.
And, as if the loan amount wasn't bad enough, the interest rates are ridiculous to boot.
I recently found out about LENDEdu, a 100% free service that is a one stop shop for comparing student loan rates.  They use a soft-pull on your credit (doesn't effect your credit score), and they work directly with some of the top loan refinance companies that cater to students.
Related reading:
College doesn't have to be a "debt sentence" 
Have a garage sale and make it good!
Face it, we all have extra crap (yes, crap) laying around our houses, hiding in our closest, and taking up space where it should not be. Having a garage or yard sale is such an easy way to bring in extra income for items that you already have laying around.  The trick to a successful sale is all in the organization, pricing, and advertising. Brittany from The Savvy Couple wrote a great post outlining the best ways to organize and make money in one weekend with a garage sale.
I'd like to consider myself a seasoned garage sale shopper; I see the same mistakes made over and over again when visiting unsuccessful garage sales.  Joyce from My Stay at Home Adventures nailed it when she wrote about the 10 yard sale mistakes to avoid!
Once you've mastered garage sales check out how Melissa from Flea Market Flipper made over $40k in one year flipping random items and flea market finds!
Cut your cell phone bill by avoiding mainstream carriers:
I cringe when I see our monthly cell phone bill, not because T-Mobile is expensive, but because there are much cheaper options available like Republic Wireless.   Some of my friends swear by Republic Wireless and pay as little as $15 a month!
Republic Wireless is a super low cost cell phone service that defaults to Wi-Fi and uses Sprint and T-Mobile's cellular network to provide excellent service and coverage.
Republic Wireless has no contracts and no hidden fees (finally!)
Vonage is another phone alternative for a landline.  I know, landline, who even has one anymore?  We do!  Because I work from home I'm required to use a landline so I use Vonage and have loved it!

Try out the multiplication method of saving:
If you haven't heard of this method of saving money I'm excited to teach you!  This is not only a great way to accumulate cash; it's always a great way to show kids how fast money can be saved!  There are 52 weeks in a year.  What if you saved a small amount of money each week, while slowing increasing; do you think you'd miss the money you've saved?  I'd like to think not.  This is a great way to start small and end big.  Below is only an example.  Select a staring number and incease that number by what your comfortable with and what your budget allows.
1st week save $5
2nd week save $10
3rd week save $15
4th week save $20
5th week save $25
By the 52nd week you will have saved a total of almost $7,000!  This will reward you a VERY grand vacation! If your budget doesn't allow an increase of $5 a week, do an increase of $1 or $2; that would still reward you in a big way!
Take online surveys and get cash back simply using phone and online apps:
Why not get paid to do things you already do? Do you shop online?  Play video games? Watch videos? Surf the web?  If so, you could be getting back in cash back or gift cards by signing up for Swagbucks!  Swagbucks literally puts money back in your pocket for doing things you already do.  They'll also reward you to take surveys. Cool, eh?
After signing up for a Swagbucks account you'll earn points and then be able to redeem them for free gift cards to your favorite retailers like Amazon or Walmart or get cash back from PayPal.

TopCashback
is another way of earning cash back in your pocket for your everyday shopping at over 3500 stores online like Ebay, GNC, Walmart. Simply
sign up
and use their portal when shopping at your favorite stores!
Why choose TopCashback? 
Highest cash back rates guaranteed
Choose from over 3,500 retailers
6,000,000 members worldwide
No minimum pay-out threshold
Pay-out bonus on top of cashback
Related reading: Learn how I'm making extra money blogging
Sell products online:
Did you know that Amazon is less of a store and more of an online gathering place of many sellers?  Please everywhere are earning money selling items on Amazon.
Selling precious metals  like gold and silver can be a surprising way to earn money and I've done it!  Years ago I had a box full of random jewelry I had acquired from who knows where (ex-boyfriends, most likely); I never wore them and they didn't hold any sentimental value.  Nowadays you can sell your jewels and gold online!
Save money on entertainment costs:
The days of $1 movie theatres and .99 buffets are over.  A night out to the movies with popcorn and soda can cost upwards of $100 these days…wow!  Thankfully there are ways of having incredible nights out, dining and adventures without spending retail price.
When I was in the Army my mom sent me an Entertainment Book each year!  I can't even begin to tell you how much this book paid for itself over and over again!  Because of that I've continued to buy it every year for my family.   The neatest thing about Entertainment Book is that it's location specific for your city and surrounding areas!  They have really deep discounts on restaurants, museums, entertainment, movies, etc.
2017 Entertainment Books are currently 50% off!


Citypass is one of my favorite ways to see big cities!  We've used Citypass in Seattle, San Diego, Las Vegas and Chicago and never regretted it!  Citypass is great because they group together well known attractions and you'll save 40-50% from buying the tickets individually yourself.
Using sales sites like Groupon and LivingSocial is a sure way to save money.  My favorite part is that I get to try new adventures and earn airline points and miles while using these sites!
Here's a few of my recent Groupon and LivingSocial purchases that saved me thousands of dollars!
Purchasing a hot air balloon ride for my mom's annual Spring Break visit
Treating myself to massage therapy
Trying new things such as tank floating (the jury is out on this, I've yet to make my appointment)
Lakefront camping trip in Wenatchee, Washington
Paintball sessions for my husband and son
Related reading: Other ways to earn points and miles toward free travel 
Ditch your car:
With so many options to get around these days it's hard to justify spending so much on car payments, gas, maintenance and insurance.  Of course I understand that ditching a car is not viable for everyone, there are definitely ways to cut back on car related expenses.
Lyft is an awesome to not only GET rides but to make up to $35 an hour driving for others!
To Supplement Your Full-Time Job or a Part-Time Gig, Drive with Lyft to Get The Extra Cash You Need! For a Limited Time, You'll Get a $250 Bonus After Your First 100 Rides! Terms Apply!
If your headed to or from an airport I never recommend driving yourself and paying the outrageous parking costs. Go Airport Shuttle makes your trip to and from the airport headache free and you'll save money.  Win/win.  My husband's favorite company for airport parking is Park n' Go.
I hope you find these money saving tricks helpful to getting you closer to your next vacation! Do you have tricks and trips not listed here that you use? I'd love to hear them!
Have you had a look at some of my most recent posts? How about how I plan to retire by 40? Or how I'm quitting my high paying career to do what I LOVE!
-Serena
What's stopping you from your dreams?
Grab your FREE copy of "Perfecting Pinnable Images" COURSE NOW!